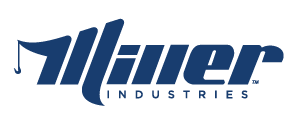 EAST PENN REWARDS PROGRAM
Exclusively at East Penn, we offer a customer rewards program, this is another chance to save money with East Penn Truck Equipment!  Our exclusive rewards program offers " Special Savings" with fewer hassles searching for the lowest price!  When making online purchases, you will receive 1 point for every dollar spent. Once you reach 100 points you will receive a $10.00 dollar coupon code in your email associated with your online account for your next purchase. The more you buy the more you earn!  Our rewards program offers are only available with online purchases.
All products are shipped via UPS up to 150lbs. Items weighing over the allotted weight description will be shipped via truck freight or best way as determined by your location.  All shipping charges are applied to your invoice at the time of shipment. East Penn ships to all of the lower 48 states. East Penn Truck Equipment reserves the right to direct ship items from distributors if items are currently not in stock or back order. Items not in stock will ship out as soon as the product becomes available to us. We are not liable for any manufacturer's delay or discontinuing of products. We may opt to offer comparable products if items are out stock for longer than normal time periods or discontinued at our discretion. 
*Shipping fees are subject to change at any time.
How many days do you have to return an item?... 10 days

/ after 10 days it is subject to further pending review.

No items may be returned without a Return Merchandise Authorization (RMA) provided by our customer service department

. 

All returns must have RMA attached

and

MUST ACCOMPANY ORIGINAL SALES RECEIPT

for consideration and examination and the reason for the return.
Non-defective items can only be returned if they were originally purchased from East Penn Truck Equipment Inc. Any and all items must be returned in unused condition, unopened, and in original packaging. Due to the nature of our products, we cannot authorize the return of a product that has been opened and/or removed from its original package and attempted to be used or installed.
Retail, wholesale, commercial, and government customers must request an RMA within 10 days of the original received date for a refund of the purchase price and must be in accordance with all other policies and restocking fees. 
Orders placed in error and or inaccurate information that may be given at the time of ordering to a customer service representative to determine the part needed, are subject to restocking fees and must be inspected for damage prior to authorization of any return credit. Shipping cost back to East Penn is at the customer's expense and non-refundable. Items that are obsoleted by original manufacturer and substituted with current production items may require modification in the field and is not a reason for a return.
Warranty –East Penn Truck Equipment's products are warranted against defects in packaging, material, and workmanship for a period of  UP TO 60 days depending on the item by the original supplier or vendor and NOT EAST PENN. No items may be returned without a Return Merchandise Authorization Number from our customer service department. 
Defective items will be repaired, exchanged, replaced and or refunded at our vendor/ supplier's direction and or policies. Damage caused by neglect, abuse, misuse, alteration of the product, improper installation or storage is not covered by this limited warranty.
Winch cables, straps, chains are consumable items and carry a limited warranty after 5 days of

  "

in service use

". 

Electrical items are NOT returnable if out of the original package or used in an attempt to diagnose a failure.
SPECIAL ORDER  Non Stock items or Electrical items are subject to 50% restocking charge
Service Department labor and services to include installed parts are non-refundable
Freight/ shipping IS NOT refundable 
Restocking Fee- All returns are subject to a min 15% restocking fee.
Refunds: subject to final approval and review, refunds will be done as credit memo or CC refund. No Cash Refunds.
This policy excludes electrical parts which are non-returnable and non-refundable.
All Warranty and Return matters should be sent to:
East Penn Truck Equipment Inc
Attn:  Customer Service Dept. RETURNS 
1100 Win Dr. Bethlehem, Pa  18017 or
7298 Market St Mercer, Pa 16137
(Must use original shipment location)
inquires send to:sales@eastpenntrucks.com
1220-IV

TERMS OF SERVICE/PRIVACY POLICY
View our full terms of service and privacy policy here.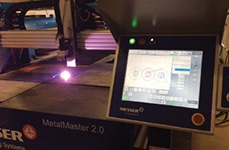 MANUFACTURING - ENGINEERING
Exclusively at East Penn Truck Equipment, we have our own in house engineering department for the design and fabrication of new products and replacement parts for your vehicle. We use the latest engineering CAD software that is incorporated in our state of the art fabrication equipment we have on site for superior results of products and endless design capability on the trucks we build at our Mercer, Pa facility.  Why settle for anything less !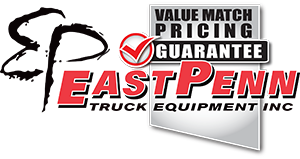 We promise and will guarantee the lowest prices on all equally equipped body's and chassis and deliver the best value for your dollar! Plus you have the most experienced staff of industry professionals to guide you through the entire process from beginning to end. In the end, our installation team will provide a handcrafted and designed product for your business. Why settle for anything less than a truck built by East Penn, where reputation is everything!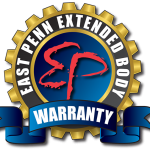 Extended Warranty programs on select Miller Industries towing equipment on trucks built by East Penn Truck Equipment. Our extended body warranty program gives you peace of mind and a continued lower cost of ownership with your equipment. Ask one of our sales consultants for more details.